Team

We are a team of people with different abilities and talents, in business for more than 30 years. We cover a wide spectrum of experiences and marketing competences and tie external competences required in addition.

Our contact person
for marketing and PR consultancy, press work:
Dipl. Volkswirt Michael Kip +49 69 71 03 43 45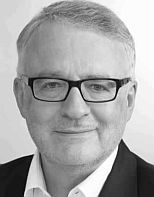 Studies at the Cologne journalist school. Studies of sociology and political economy at University of Cologne. First professional experiences at newspapers and magazines, among the WDR radio and television. Press officer at the chemical combine ICI and at the Frankfurt Trade Fair, press officer of Commodore computer, project manager for new fairs at the Frankfurt Fair. Since 1995 head of mpr, between 2002 and 2006 press officer and head of marketing of a Fraunhofer Institute on part time basis. 2011 until 2014 manager of a Science Center on part time basis. Two children studying. His strengths: Analysis, planning, business processes and communication of innovations. Member of the german journalist association DJV.